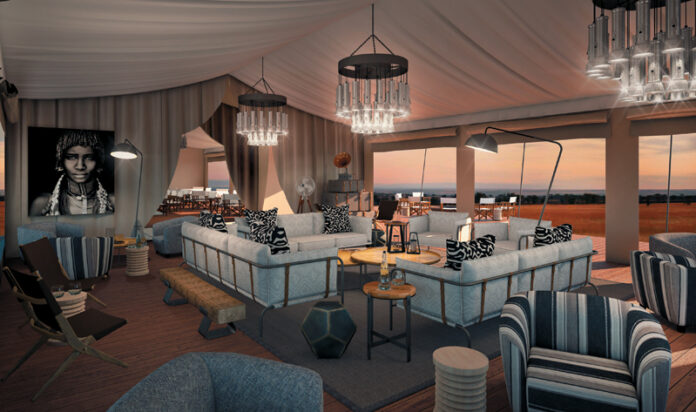 Tanzania Uganda flying safari is a classic flying safari featuring Sanctuary Gorilla Forest Camp and offers special portfolio savings! You will fly from park to park in Tanzania and finish with a flying safari to Bwindi, Uganda.
Enjoy great nights in the Serengeti which promises great game viewing! In Uganda, you will experience the thrill of gorilla trekking safaris.  You visit different ecosystems offering diverse wildlife viewing and scenery.
Transfer to the "endless plains," a very appropriate name for the 5700 mi² (14,763 km²) national park that stages the Great Migration. Because permanent water source are scarce within the Serengeti, animals cyclically conform to the "rainfall gradient" and the concomitant availability of vegetation.
This awe-inspiring phenomenon features approximately 1.3 million wildebeest, 200,000 zebra, and 250,000 Thomson's gazelle, and several other kinds of big game, smaller mammals and predators.
From December to April, most migratory animals are in the southeast region of the park or the western part of the Ngorongoro Conservation Area; this is also when both zebra and wildebeest calving occurs.
By April or May, the southeast's short-grass plains have dried up, so they proceed towards the Western Corridor and the Grumeti Reserve; it's quite a site to see wildebeest abreast in about 6 to 10 columns several miles long as they move towards the northwest.
After passing the Seronera region in June, they arrive in the extreme north of the park around mid-July and then onto the bordering Maasai Mara National Reserve in Kenya. In the process, they famously cross the crocodile-infested Grumeti and Mara rivers.
Nearly 500 species of birds can be found in the Serengeti, which include Kori bustard, secretary bird, yellow-throated sandgrouse and rufous-nape lark, and 6 species of vulture. Certain parts of the park offer guided walks and hot air balloon rides.
After maximizing in Tanzania, transfer to the airstrip for your scheduled charter flight to Entebbe, Uganda. Onward connecting scheduled charter flight to Entebbe. Enjoy the evening at leisure. 03 Nights Gorilla Forest Camp.
Head for Bwindi Forest National Park's main attraction which is unmistakably its mountain gorilla population. Finding these gorillas can be an arduous task: after scouts locate the groups in the morning, trekkers must be willing to hike through challenging terrain of gullies and vine-laden, steep hills for up to 4 hours, sometimes even more. Currently there are 12 family groups that may be visited by a maximum of 8 tourists per day.
In the midst of the park's enormous hardwood trees, giant ferns, tangled undergrowth and hanging vines, chimpanzees (the only park in East Africa to feature them and gorillas), black-and-white colobus monkey, red colobus monkey, gray-cheeked mangabey, L'Hoest's monkey, blue monkey, elephant, giant forest hog and duiker also reside.
The park is also home to 345 bird species, including the great blue turaco, yellow-eyed black flycatcher, Luhder's bush shrike, vanga flycatcher, black-faced rufous – warbler, black – throated apalis, and green broad bill.
This breathtaking biological diversity is made possible by the size and altitudinal range of Bwindi's forests, which support more species of trees, ferns, birds and butterflies than other forests in East Africa.