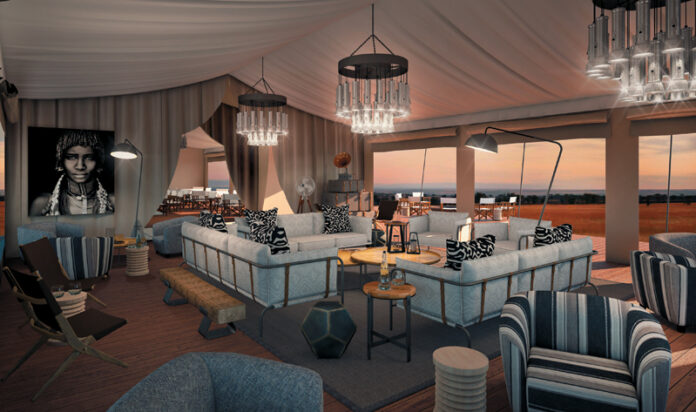 An East Africa honeymoon makes for one of the most romantic African holidays, with hot air balloon rides set against deep orange sunsets, cozy nights stargazing by the campfire and days relaxing in a hammock by the turquoise waters and powder white sands of the Indian Ocean.
Whether you're interested in a classic Tanzania luxury safari, tracking mountain gorillas in the jungles of Rwanda or simply relaxing on the beach on the exotic island of Zanzibar, a honeymoon in East Africa is the perfect combination of adventure, relaxation and romance.
From tracking wild mountain gorillas in Rwanda, to soaring over the plains of Tanzania's Serengeti in a hot air balloon, to swimming with whale sharks off the coast of Zanzibar, this 10 Day Tanzania Rwanda Safari enjoying the wildebeest and gorilla and Zanzibar extension honeymoon is perfect for adventurous couples and staying in one of the best eco luxury lodges and camps in Tanzania and Rwanda.
Your East Africa honeymoon starts with a trek up into Rwanda's Virunga Volcanoes, where you'll spend some time with some of the few remaining mountain gorilla families in the world. Choose your trek depending on your fitness levels and preferences, with hikes between two to eight hours.
Next, you'll take a light aircraft to the Masai Mara in Kenya, which is an adventure in itself, as you'll be able to spot wildlife from the air. Once on the ground, you'll be treated to sightings of Africa's Big Five (leopard, lion, buffalo, rhino and elephant), as well as the Great Migration (seasonal).
Your honeymoon ends on the idyllic island of Zanzibar, where you can take a cultural tour of Stone Town, island-hop around the Indian Ocean, swim with whale sharks (depending on the season) and simply relax on powder white sands, as turquoise waves lap against the shore.
A romantic East Africa honeymoon to Kenya and Zanzibar features luxury accommodation, incredible safari experiences and a tranquil island paradise. Spot big game in the Masai Mara, then dig your feet into the sugary sands of the perfect beach, cocktail in hand.
The Masai Mara reserve is known as one of the best wildlife viewing destinations on the continent, renowned for its populations of big cats, large herds of herbivores, as well as spectacular sunsets. Enjoy morning and evening game drives, bush walks with Maasai warriors and candlelit dinners under the stars.
Next, you'll hop over to the stunning beaches of Zanzibar, where you can explore colourful coral reefs teeming with marine life, relax in waterfront chalets in remote and secluded corners of the island, and enjoy a multitude of ocean activities, such as kayaking, surfing, dolphin safaris and more.