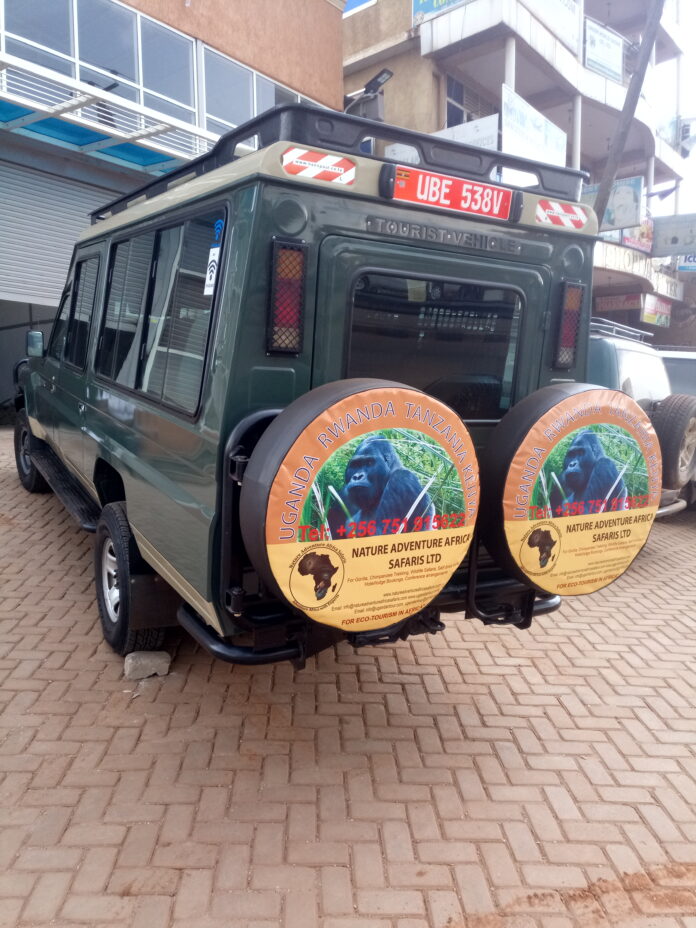 We offer Tanzania safari tours visiting to the best parks in Tanzania: Serengeti National Park, Ngorongoro Conservation Area, Lake Manyara National Park, Tarangire National Park, Arusha National Park, Selous Game Reserve, Ruaha National Park, Mikumi National Park, Lake Natron, mto wa mbu, Dar es Salaam and the Udzungwa Mountains.
Serengeti in Tanzania is part of the Serengeti ecosystem of the Mara and simiyu regions. It is popular for its annual migration of over 1.5 million wildebeest and 250,000 zebra and its numerous Nile crocodiles. Seen in abundance are Maasai giraffe, water buck, impala, warthog, and hippo. Serengeti is also known for its big 5 sightings.
Ngorongoro Area is about 180 km west of Arusha in the Crater Highlands area of Tanzania. It has a large volcanic caldera within the area. You can spot Black Rhinos, Buffalo, Hippos, Blue Wildebeest, Grant's Zebra, Eland, Grant's and Thomson's gazelles, Water bucks. Giraffe, impala, topi, oribi, the crocodile is absent. Cheetah, East African wild dog, and African leopard are not seen often.
This superb Tanzania safari destination offers excellent game viewing in an unbelievably unique setting. It's renowned for delivering the easiest and most reliable Big 5 sightings in East Africa.
Tarangire National Park originates from Lake Tarangire in the dry season, thousands of animals concentrate in the park from the surrounding wet-season and calving areas. The park is famous for its high concentration of elephants and baobab trees. From June to November is the dry season visitors can expect to see large herds of thousands of zebra, wildebeest and cape buffalo.
Water buck, giraffe, dik – dik, impala, eland, Grant's gazelle, lion, leopard, cheetah, caracal, honey badger, and African wild dog are the common inhabitants of the park. Tarangire National Park is home to more than 550 bird species, the park is a haven for bird enthusiasts.
Lake Manyara National Park is located between Lake Manyara & the Great Rift Valley. Known for droves of thousands of flamingos that feed along the edge of the lake in the wet season. The Park is a renowned breeding site for thousands of Pink-backed pelican and yellow-billed stork.
You see myriads of Wildebeest, Zebra, Thomson's gazelle, and Grant's gazelle, Impala, Cape buffalo, Giraffe, Hippopotamus, Baboon, Warthog, and African Bush Elephant, Lion, Leopard, African wild cat, spotted hyena, black-backed jackal, bat-eared fox, etc. Cheetah and African golden cat are sighted occasionally.
Ruaha National Park: A Hidden Gem
Ruaha's wild and unbridled character is what sets it apart from other safari destinations. This hidden gem is Tanzania's biggest national park and there are only a handful of safari camps despite its size. You won't see other tourists around – only a plethora of animals like buffalo, giraffe, kudu, sable, roan, lion, cheetah and leopard. Its home to Tanzania's biggest elephant population and a stronghold for rare African wild dogs.
Selous Game Reserve: A Wild Dog Sanctuary
Selous is Africa's largest game reserve bigger than Switzerland. Its lifeblood, the colossal Rufiji River, forms an intricate network of channels, swamps and lakes from which one of East Africa's most magnificent ecosystems is born.
Buffalo, hippo, crocodile and lion thrive here, while the reserve is also one of Africa's most important sanctuaries for endangered wild dog. Don't miss a boat safari, guided walk or fly-camping excursion is this breathtaking wilderness.