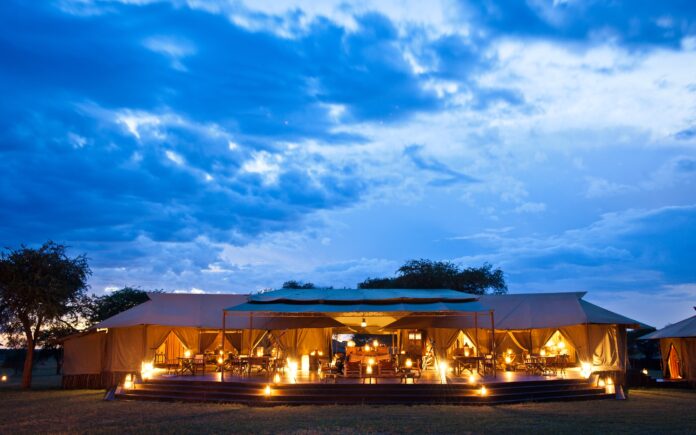 Luxury Tanzania Rwanda Safari
Our Luxury safaris in Tanzania and Rwanda awards a great opportunity to visit the sprawling plains of the Serengeti, while enjoying the full Singita experience. Singita is never your average safari camp.
Well known for impeccable service, exquisite detail and stunning furnishings, this combination is the perfect option for those looking to travel in ultimate luxury.
Enjoy a classic African safari in the Serengeti in search of the Big 5 and other impressive wildlife as well as the Great Wildebeest Migration, the annual migration of giant herds of grazers across Northern Tanzania and Kenya is a truly spectacular event.
Over two million wildebeest, zebras and gazelles move through the Serengeti and Masai Mara ecosystems in search of green pasture, in a regular pattern.
This is surely one of the greatest wonders of the natural world. Here your Singita experience will begin at Faru Faru Lodge, an intimate lodge with just eight cozy but spacious suites.
Your three-night stay will allow you to explore this exclusive region on 4×4 game drives in search of the impressive wildlife that resides here.
After this experience in the Grumeti eco – system reserve cross to the central Serengeti for same experience and spotting other wildlife species in the park.
Here you take another 3 nights at the Singita Mara Tented Camp and you really have a clear view of the wildebeest crossing the Mara River from Serengeti to Masaai Mara or vice versa.
Singita Game Lodge has expanded it doors to other luxury East African regions like Rwanda.
It has opened up the Kwitonda Lodge and Kataza House, hence the combination of Luxury Tanzania Rwanda Safari is much possible to luxury travelers who seek to experience the deluxe hospitality services in Tanzania and Rwanda.

Annually this area also hosts the impressive great migration of large numbers of zebra and wildebeest, which is an engaging sight from the comfort of a hot air balloon which can also be arranged for your stay.
Volcanoes National Park is one of three places in the world that you can trek the endangered mountain gorilla. This region of Rwanda is strikingly green, with dramatic volcanoes and terraced hillsides.
There is also the chance to do some golden monkey trekking and community visits here as well.
Many people come to the country only to visit this region, though there are other fascinating places to visit in Rwanda as well.
Rwanda can be visited at any time of year. There are two annual rainy seasons: the big rains which last from mid-February to the beginning of June, and the small rains from mid-September to mid-December.
Rainfall, especially over the mountains, is heavy during these two periods, particularly from March to May.
The long dry season, June to September, is the best time for tracking gorillas in the Volcanoes National Park and for hiking in Nyungwe Forest Reserve.
Tanzania is a large country, with a varied climate. Generally, the long rains run from March to May – the temperature is warm and the humidity is high.
June to October is the long dry season, and the short rains are in November and December, much lighter than the long rains. January and February are again dry (the short dry season) so this is another good time to visit.