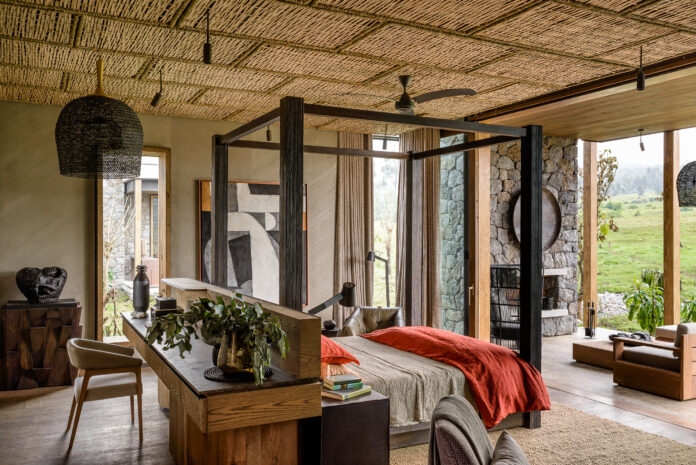 A life changing luxury safari comes with a lot of things to consider being part for that matter. Eastern and southern Africa are endowed with luxury top-end safari lodges and camps. Most countries in the region, except for Burundi and South Sudan, offer safaris and top-end accommodation to equal the Hollywood African dream.
However, if we had to pick the countries that truly set the standard for a luxury African safari, it would have to be Botswana, Namibia and Kenya. These countries offer a number of luxurious, leading-edge and conservation-minded safari camps.
As well, there's a whole array of top-end safari companies offering exciting, and perhaps even life-altering, safari experiences. Not far behind these three countries in the luxury stakes come South Africa, Tanzania and Rwanda. Therefore, you can book our whole year round Luxury Tanzania Rwanda Safari offering the great wildebeest migration and gorilla trek in Rwanda staying in 5-star Singita safari lodges and camps in Tanzania and Rwanda.
Everything good for a safari is included in a luxury safari package. Depending on the exact tour that you opt for, you can expect to have two safaris a day as part of your package. There are also other activities on offer, such as walking safaris and boat safaris, if available.
All accommodation fees, park entry fees, meals and most alcoholic drinks will be included. What isn't included in your safari price varies depending on the type of safari and the package you've opted for. You might have to pay for transfers between camps and parks. However, in very top-end safaris these are often included as well. You'll certainly have to pay extra for any internal flights from your airport of arrival to your chosen parks and camps.
A luxury African safari can be eye – wateringly expensive. But if you can afford it, even for just a couple of days, you won't regret it. A top-end luxury safari is simply the best safari holiday experience you can ever hope to have. You will have the best wildlife guides in the business, best accommodation, best vehicles and best food and drink.
More than that, you are likely to be making a positive and considerable contribution to conservation. Many top-end companies invest a significant percentage of their income into conservation and community development projects. In countries such as Kenya, Botswana and Namibia, the land is often leased from local communities. Therefore, land is managed for the benefit of wildlife.
All top-end luxury safaris use the best-quality safari jeeps. These are highly customized long-wheel-based 4×4. They will have extra suspension, which gives a fairly smooth ride over even the bumpiest roads.
Most will be open-sided and have raised seats. This ensures every safari-goer has a superb view of the animals no matter which side of the vehicle they are on. Those open sides also provide some up-close encounters with curious big cats! Most of the vehicles will have cool boxes filled with drinks, power sockets for charging camera batteries and camera support bases built into the vehicles.
The quality of the driver and guide is as important as the quality of the vehicle. On a luxury safari, your driver and guides will be highly trained and have superb wildlife knowledge. Equally, they will be accomplished hosts. You can expect them to always switch off the vehicle engine when you want to see an animal. They will always try and position the vehicle so that you have the best viewing angle of the wildlife.
This safari will take you to the most exclusive places to stay on Earth. The best camps and lodges will have only a handful of rooms or tents. Six to eight are the norm. This provides exclusivity. Most have a safari-chic look and feel, with high-quality antique arts and crafts, subtle design and, often, a strong colonial style. Don't expect mod-cons, gyms, spas and so on, though some do offer massages.