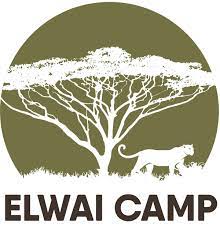 Greetings from Elwai Camp.  We hope this finds you well. We are pleased to introduce our new safari camp in Ndutu of the Ngorongoro Conservation Area – Elwai Camp.  The camp will officially open December 01, 2021.
Elwai Camp is a high specification, 8-tent facility that is designed for simplicity and comfort.  Our tents are 8mx5.5m (28'x16.5'), are brand new and made with the best safari grade rip-stop canvas procured locally in Tanzania and include en-suite shower & bathroom facilities.  All of the furniture is locally handmade for your comfort.  We cater to all guests and also have many amenities for photographers and photo groups.
We are offering Grand Opening specials of 10% off our published rates below.
SINGLE     DOUBLE (2 people)    TRIPLE (3 people)
HIGH –                 $300           $535                              $790
Grand Opening   $270           $482                              $710 
SHOULDER –      $275           $495                              $730
Grand Opening   $248           $446                              $657 
LOW –                  $250           $450                              $670
Grand Opening   $225           $405                              $603 
High season – Jan 01 – Mar 31; June 01 – Oct 31; Dec 13 – 31
Shoulder season – Nov 01 – Dec 12
Low season – Apr 01 – May 31
Ndutu is ideally situated between The Ngorongoro Crater and The Serengeti – making it an ideal safari stop for any safari because of the abundant year-round resident game.  Ndutu is known for its cats – lions, leopards, & cheetah.
A unique option for safari in Ndutu is the off-road abilities that guests enjoy while viewing/tracking/photographing the plentiful resident game. The ability to off-road is especially beneficial and exciting during the Great Migration season of December – March every year and is heightened by the annual wildebeest birthing season that happens every year between January and March in the Ndutu area.
Please take a closer look at Elwai Camp by visiting us at www.elwaicamp.com and let us know how we can help you exceed your guests' expectations during their next safari and visit to Tanzania/Ndutu.