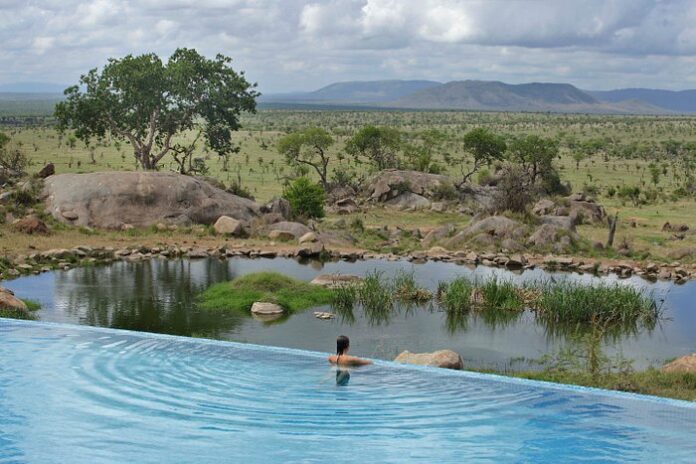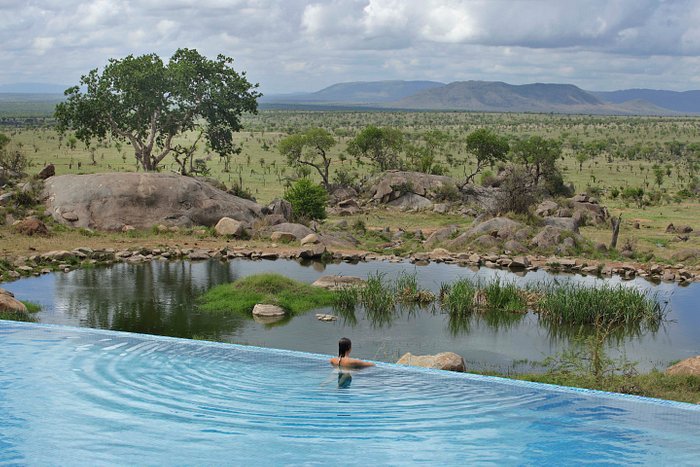 Tanzania is one of Africa's top safari destinations. The wildlife viewing is out of this world and big cats are especially easy to see. All members of the Big Five can be found in various Tanzania safari parks and reserves, and all five are present in the Ngorongoro Crater and Serengeti National Park. Almost 40% of the country is protected and set aside for conservation, which means that it's easy to go on a Tanzania safari for 2 full weeks and drive from park to park while rarely leaving in the bush.
Tanzania is the land of safaris. Take a boat ride past snoozing crocodiles, watch elephants and giraffes wander amongst ancient baobab trees and hold your breath as you see a family of lions playing amongst lofty outcrops. With Mount Kilimanjaro, the magical Ngorongoro crater and the dusty plains of Serengeti National Park, all teeming with wildlife.
A must visit is the Great Annual Migration – a thundering phenomenon of up to 1.5 million wildebeest and 200,000 zebras, making their way to the refuge of the Masai Mara. Explore the 2.5-million-year-old Ngorongoro Crater, with its sublime views overlooking a wide plain cloaked in blue and green.
Take a trip to see the famous tree-climbing lions in Lake Manyara National Park and the Bush Experience package including a dreamy canoe trip along the channels of Lake Victoria, a perfect spot for bird watching.
A hot air balloon safari over the plains of the Serengeti is a serene way to add a little romance to your Tanzania Balloon Safari. Nothing can quite compare to the feeling of soaring over the wide-open plains at sunrise before touching down for a champagne breakfast out amidst the wilderness.
The Serengeti Balloon Safaris offers panoramic views of the awe-inspiring landscape and a glimpse at some of the nocturnal and crepuscular animals that call the plains home such as cheetahs, lions, leopards, elephants, buffalo, hippos, hyenas, vultures, eagles, wildebeest, zebras, baboons, warthogs, monkeys, giraffes, and more.
Visit Zanzibar home to beautiful white-sand beaches with sapphire waters, a rich history, and even hidden rain forests. It's popular for honeymooners who want to combine wildlife a safari in mainland Tanzania or any of the East African destinations with a relaxing.
Zanzibar is all about sand between the toes, drink in hand, and tan over the body. Tranquil Zanzibar spices up more the wilderness of Tanzania with its stunning beauty. The Zanzibar Archaeology combines more than 50 stunning islands lying on the Indian Ocean coast.
Zanzibar is a widely popular destination for travelers who may want to take a relax after the dusty and bumpy safari experience in the Serengeti and the Masai Mara or for those that have been climbing the Kilimanjaro furthermore for those that have been gorilla trekking in Rwanda or Uganda as they take the easy and relaxing part of their holiday before returning to their home countries.
Visit the historic capital city of Zanzibar, Stone town a prominent city with an impressive cultural heritage and history dating back to the 19th century. Zanzibar reflects a mixture of diverse cultural influence from Arabian, Indian, Persian and European cultures.