Set deep in the heart of the world's most celebrated wildlife reserves, where the Big Five, the lion, the leopard, the buffalo, the elephant and the rhinoceros, run free on the endless, untamed landscape of Serengeti.
The Four Seasons Serengeti Lodge is perched on a series of elevated platforms and walkways, the lodge sits next to an animal watering hole, where you can watch a family of elephants stop for their morning drink as you sip your own out on your room's private balcony.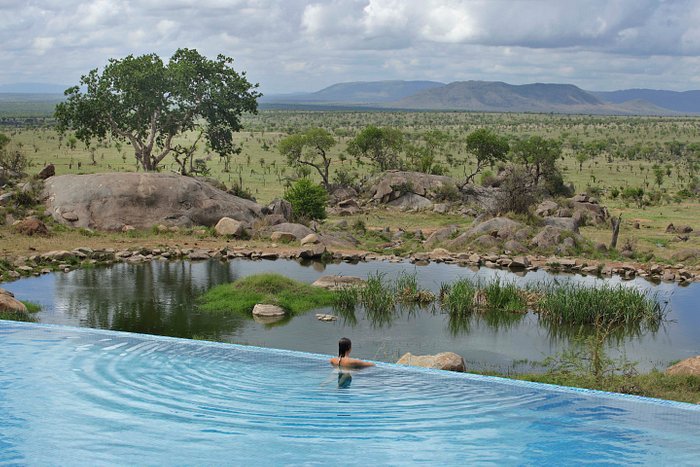 Under the constant protection of local Maasai people, we'll take you in the bush for an exhilarating game drive, or you can soar high in the sky on a hot-air balloon safari.
However, you spend your day, our Spa is waiting to help you rehydrate, restore and re-energize for your next adventure.
The five free-standing pool villas offer the ultimate hideaway for an unforgettable Tanzania safari adventure. With a choice of one, two and three bedrooms, each villa boasts panoramic views of the Serengeti plains. From your safari home, discover the animals and nature of Africa's best known wildlife sanctuary, naturally set apart with its passing wildlife.
Enjoy the villas on a stand-alone stay or full access to the villa's restaurants as well as recreational activities. A dedicated personal attendant takes care of any requests and delivers amenities to your villa on call.
Soak in sweeping views of the Serengeti from your private infinity pool and spacious living quarters. The presidential villa also boasts its own watering hole for even more opportunities to witness wildlife from the comfort of your villa.
Presidential villa is perfect for family vacations, this extra-spacious, thatched-roof villa lets you gather together for a meal prepared by your private chef, spend a lazy day lounging in and around your infinity-edge pool, and recounting the day's adventures on any one of your private balconies under a vast, star-lit sky.
The two-bedroom villa contains a living and dining room and an expansive pool deck separate the two bedrooms in these residential-style villas, creating enough privacy for when you need it, as well as plenty of space to come together when you want.
The one-bedroom villa where you will not have choice when you stay in these villas, with wall-to-wall windows that open onto elevated terraces and views as far as the eye can see, letting you fall asleep to the soothing sounds of nature or block out the sun for a midday nap.
Therefore, with our safari itinerary catalogue you can either stay at Four Seasons Lodge Serengeti, the Singita Lodges and Camps, Lemala Camps Safari in across Tanzania and Uganda.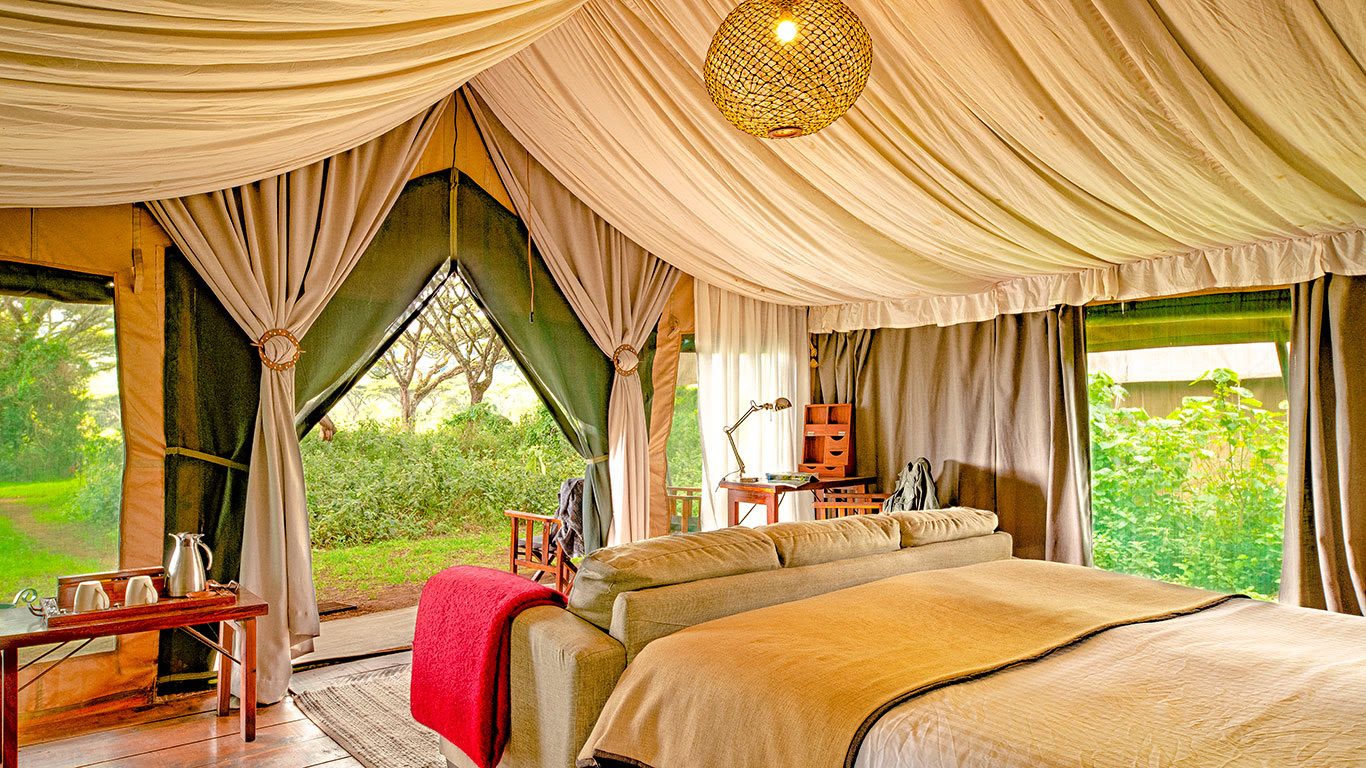 With such pleasureful amenities, the luxury Tanzania safari will give you that breath taking feel and a memorable safari you would ever think of in Tanzania as a country. Such a feel will always swing your moods back to Serengeti National Park.